Introduction
Buying a house is a big deal. And you want to make sure that your new home won't have any nasty surprises. That's where home inspections come in. Especially in Chattanooga, Tennessee, having a home inspection done can help you spot problems that might cost a lot of money later on. Chattanooga has some unique weather and land conditions that can make it tricky for homes. But our team at Boyd Home Inspection Chattanooga knows how to handle these issues. We're here to help you make a smart choice when buying a home.
What is a Home Inspection?
First things first, what is a home inspection? Well, it's when a specially trained person, known as a home inspector, checks out a house to see if there are any issues. They look at everything they can reach and see, like the electrical system, the plumbing, the roof, the heating and cooling system, and the structure of the house itself.
In Chattanooga and in all of Tennessee, home inspections have to follow certain rules. These rules come from the Tennessee Department of Commerce and Insurance. At Boyd Home Inspection Chattanooga, we always follow these rules to make sure you get the best home inspection possible.
After checking out the house, the home inspector makes a detailed report. This report can be a great tool for the buyer. It helps them understand what repairs or maintenance the house might need, and how much it might cost.

Why Do You Need a Home Inspection in Chattanooga?
People are drawn to Chattanooga for its fun culture, beautiful nature, and exciting real estate opportunities. But because of the local weather and land conditions, it's super important to have a home inspection done by a local professional. Here's why:
To Avoid Structural Damage: Chattanooga has hot summers and wet winters, which can cause problems like wood rot, mold, and issues with the foundation of the house. A good home inspector can spot these problems early, saving you money on repairs down the line.
Preventing Mold Growth: Chattanooga's humidity can create ideal conditions for mold growth. Mold can damage your home and potentially cause health problems. A home inspector will check for signs of mold and dampness, helping you to avoid a potentially costly and unhealthy situation.
Our InterNACHI certified mold inspector Cullom Boyd will let you know all about current and potential mold problems.
To Keep Pests Away: Chattanooga's humid climate can lead to problems with pests like termites. During a home inspection, the inspector will check for signs of pests, helping you avoid future extermination costs and damage.
Protecting Against Natural Hazards: Chattanooga's unique geographical location exposes it to risks such as flooding or landslides. A home inspector can assess the home and its location to determine if these are potential threats.
To Ensure a Good HVAC System: Chattanooga's temperatures change a lot throughout the year. That's why it's so important to have a good heating and cooling system. A home inspector can check to make sure the house's HVAC system is up to the task.
Checking Electrical and Plumbing Systems: Outdated or faulty electrical and plumbing systems can be costly to repair and can even pose safety hazards. An inspector will evaluate these systems to ensure they meet current standards.
Inspecting the Roof: Issues like leaks or damaged shingles can lead to water damage inside the home. An experienced inspector will evaluate the roof's condition to prevent future problems.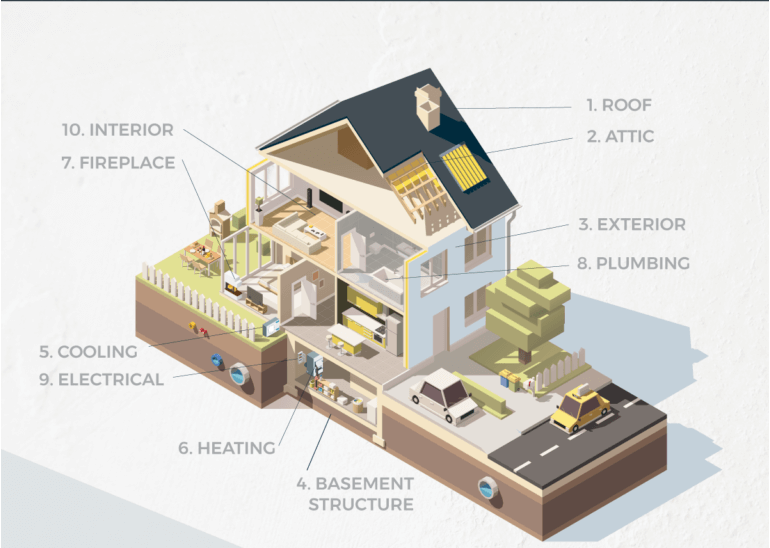 Finding the Right Home Inspector in Chattanooga
Finding the right home inspector can make a huge difference. You want someone you can trust to do a good job. At Boyd Home Inspection Chattanooga, we bring a decade of hands-on experience to every property inspection and a personal commitment. You can count on us to give you a reliable and thorough home inspection.
For more details or to book an inspection, call us at +1 423-322-6588 or schedule online.
Conclusion
If you're buying a house in Chattanooga, don't skip the home inspection. It's a crucial step in the home buying process. The unique weather and land conditions of Chattanooga can make things tricky, but a good home inspector can help you navigate these issues. By choosing Boyd Home Inspection Chattanooga, you're not just getting a home inspection—you're getting a partner to help you make sure your new home is safe, secure, and a smart investment. If you're in the market for a new home, reach out to us at Boyd Home Inspection Chattanooga. Our team is ready to help you make a confident, informed decision.